Study with Mike Garofalo in Beautiful Red Bluff, California

Lectures, Private Lessons, Classes, Consulting,
Workshops, Questions and Answers
Instructor: Michael P. Garofalo, M.S.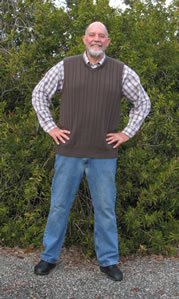 Excellent Recreational Opportunities for Persons of All Ages in the North Sacramento Valley
The Perfect Weekend Getaway for You, Friends and Family
Beautiful Scenery, Pleasant Weather, and Clear Skies for the Outdoor Enthusiast
Activities: Sight Seeing, Walking, Shopping, Spas, Reading, Relaxing, Internal Arts Studies
The Valley Spirit Center includes extensive gardens for Tai Chi practice and a Sacred Circle
A Full Array of Services and Excellent Accommodations in Redding or Red Bluff
Contact Mike: Email or Phone 530-200-3546
Private Lessons and Weekend Training is available!!
Mike teaches the Eight Section Brocade Qigong, Five Animal Frolics Qigong, Five Elements Qigong, Magic Pearl Qigong, Dragon Qigong, Temple Qigong, Muscle-Tendon Transformation Qigong, Dragon Qigong, Meditative Walking and Standing, Standard 24 Movement Yang Style Taijiquan, Chen Style Taijiquan 18 Movement Form, and cane weapon practices and forms. Information and handouts are available online.
Nearby cities: Chico, Orland, Corning, Los Molinos, Red Bluff, Cottonwood, Anderson, Redding. Chico is 40 miles south of Red Bluff, and Redding is 40 miles north of Red Bluff. Sacramento is 130 miles south of Red Bluff. San Francisco is 175 miles southwest of Red Bluff. Eureka is 180 miles west of Red Bluff.
Enjoy the weekend in beautiful Tehama County! There are many nice motels in Red Bluff. There are many recreational opportunities in our area. The quaint town of Red Bluff features Victorian style homes, many antique shops, and beautiful parks along the Sacramento River. There are many fine restaurants, motels, and cultural events in both Chico and Redding.
Soak up some country atmosphere! Come to Red Bluff and learn Qigong and Tai Chi Chuan.